Manage and track your workflow with AutoSoftWay to stay in control.
Estimate Tracking
Create and manage estimates within the AutoSoftWay platform, allowing for accurate and organized estimation process.
Track Jobs Status
Monitor the status of jobs from start to completion in one view, ensuring smooth progress and efficient job management.
Real-time Job Updates
Stay informed with progress and real-time updates on job status, ensuring timely communication and efficient decision-making.
Streamlined Communication
Facilitate smooth communication between team members and customers throughout the entire workflow, ensuring clarity and customer satisfaction.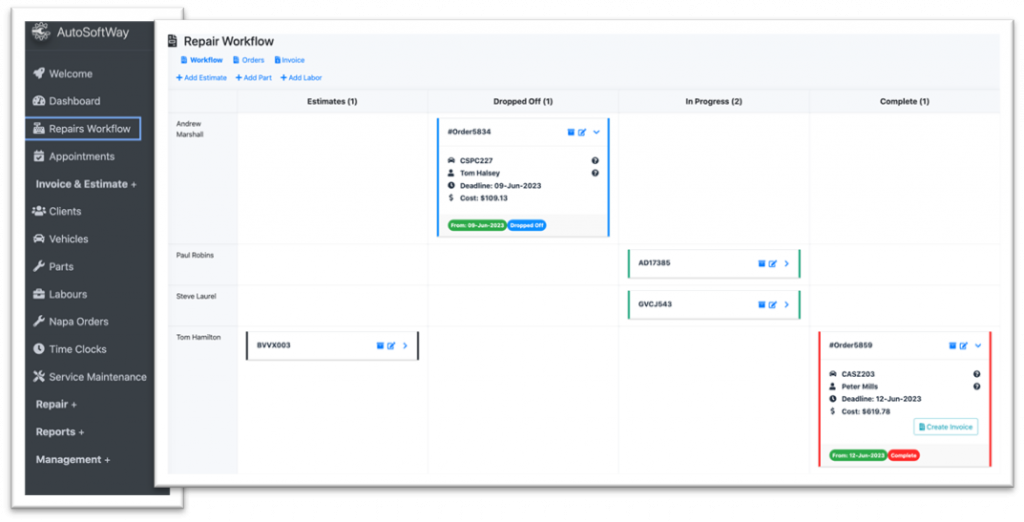 Estimates
Create professional estimates with accurate pricing, labor, and parts details.
Customize estimates based on client requirements and easily share them electronically.
Track estimate status for better business insights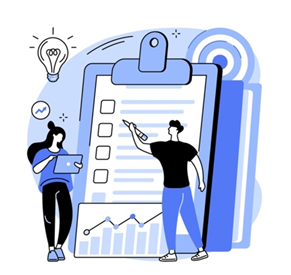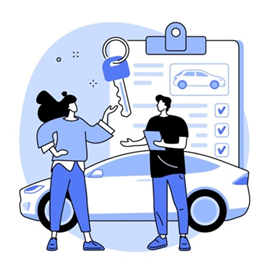 Dropped Off
Manage and track jobs when vehicle has been dropped off by customer.
Maintain clear visibility of jobs awaiting work to be initiated.
Transparent Pricing and No Hidden Fees
Monitor the progress of jobs in real-time, ensuring timely and efficient completion.
Communicate seamlessly with technicians for any clarifications or updates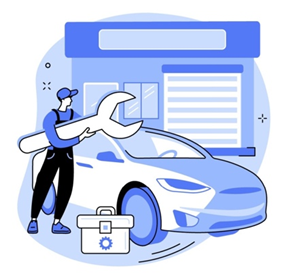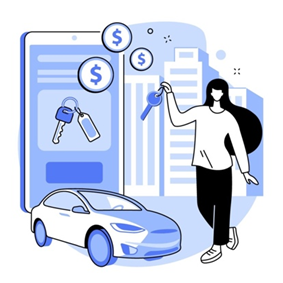 Fast Fund Availability
Mark jobs as complete and generate invoices with accurate details.
Track job profitability and analyze job success.
Archive completed jobs for future reference and easy retrieval.
Let's help you get started!
---