The AutoSoftWay workflow platform is an interactive tool that helps you coordinate your clients' requests with your repair team. You can drag-and-drop requests from different phases of the service cycle!

First ensure that you have created an estimate and registered your employee information on AutoSoftWay.
Step 1
Starting from the dashboard, navigate to sidebar menu, and click on the 'Workflow' tab.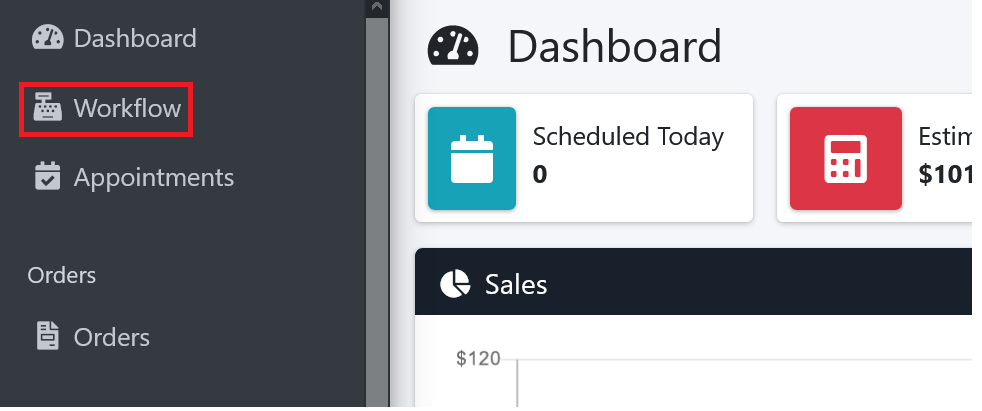 Step 2
Newly made estimates and orders will appear under the estimates column.

The left side of the workflow table will display the name of the mechanic who these jobs are assigned to.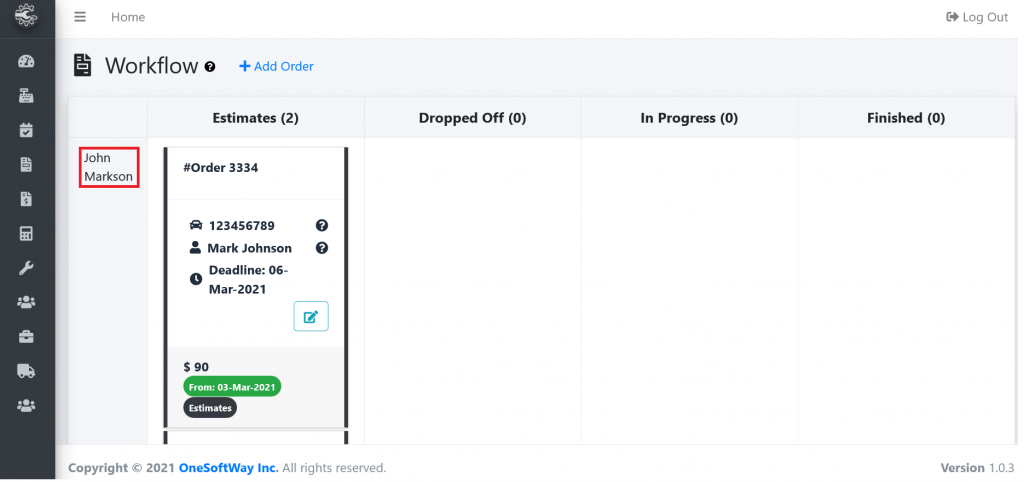 You can also create a new estimate from this table, by clicking on the 'Add Order' button at the top of the page.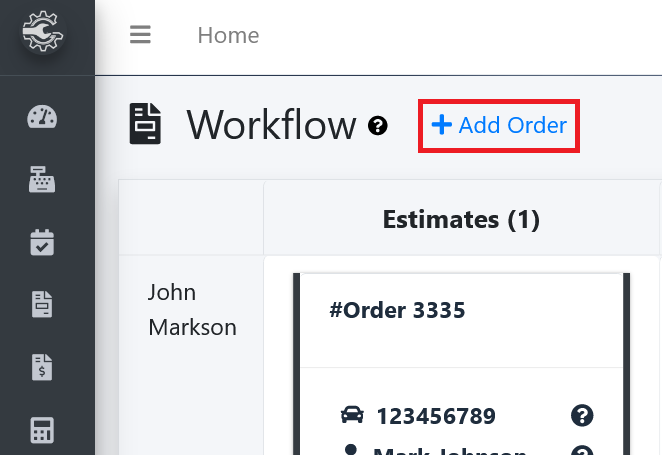 These client requests can also be updated on the fly.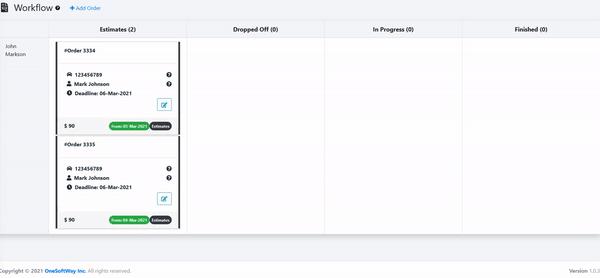 Step 3
When a customer drops off their vehicle for repair, you can update their order by clicking their order from the estimates column, and dragging it into the dropped-off column!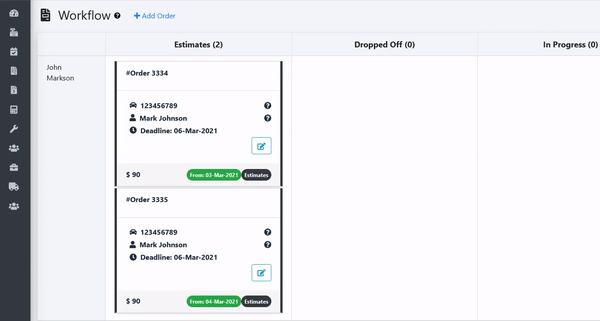 Step 4
Once your assigned mechanic begins working on the client's vehicle, update the order by dragging it from the dropped-off column, into the in-progress column.

Step 5
When the client request has been completed, drag the order from the in-progress column into the finished column.