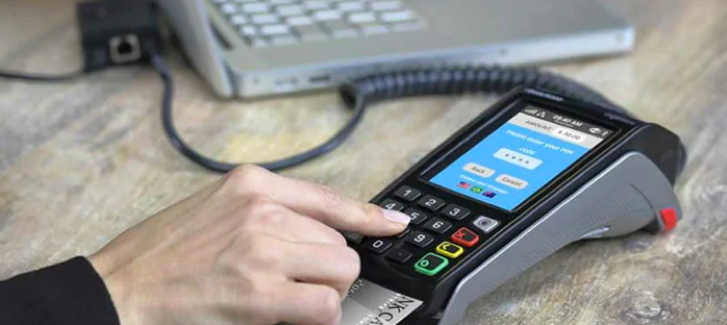 Simplify Payment Processing with AutoSoftPay
Running an auto repair business involves managing multiple tasks, and handling payment processing is one of them. To streamline this process and enhance convenience for auto repair shop owners, AutoSoftWay introduces AutoSoftPay. With AutoSoftPay, accepting credit and debit card payments within your AutoSoftWay account has never been easier. Let's explore the features and benefits of this seamless payment solution.
Integration for Seamless Transactions: AutoSoftPay seamlessly integrates with your AutoSoftWay account, allowing you to accept credit and debit card payments directly within the system. There's no need for separate payment terminals or complex integrations. This integration simplifies the payment process, saving you time and effort while ensuring accuracy in transaction records.
Transparent Pricing and No Hidden Fees: AutoSoftPay offers transparent pricing with no hidden fees. You can have peace of mind knowing exactly what you're paying for without any surprises. With clear and competitive pricing, AutoSoftPay allows you to manage your payment processing costs more effectively, helping you maintain profitability in your auto repair business.
Fast Fund Availability: Getting paid quickly is essential for the smooth operation of your business. With AutoSoftPay, you can process a payment today and receive your funds as soon as the next business day. This accelerated fund availability allows you to have better cash flow, ensuring you can meet your business expenses and invest in growth opportunities without delay.
Modern Payment Terminal Ingenico Desk/5000: AutoSoftPay provides a modern payment terminal, the Ingenico Desk/5000. This state-of-the-art device offers advanced security features, including encryption and tokenization, to protect sensitive customer data. The Ingenico Desk/5000 supports contactless payments, chip cards, and traditional swipe transactions, providing your customers with a seamless and secure payment experience.
World-Class Customer Service: At AutoSoftWay, we prioritize the success of our customers. That's why we offer world-class customer service available 24/7. Whether you have questions, need assistance with setting up AutoSoftPay, or require technical support, our dedicated customer service team is always ready to help. We aim to ensure your experience with AutoSoftPay is smooth and hassle-free.
This integrated payment empowers auto repair shop owners to accept credit and debit card payments seamlessly within their AutoSoftWay accounts. With transparent pricing, fast fund availability, a modern payment terminal, and world-class customer service, AutoSoftPay simplifies payment processing and enhances the overall efficiency of your auto repair business. Embrace this convenient payment solution and unlock the potential for faster, secure, and hassle-free transactions. Get started with AutoSoftPay by visiting our website at www.autosoftway.com to learn more about how it can benefit your auto repair business. Our team will guide you through the setup process and provide the necessary support to start accepting credit and debit card payments seamlessly.